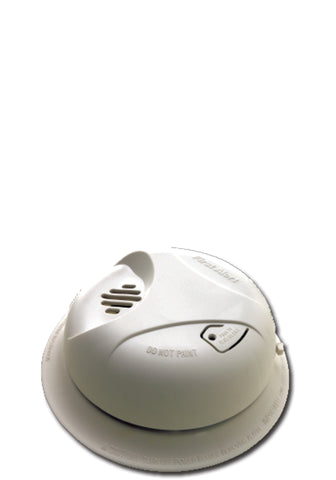 Ceasefire Smoke Detector (Model 1LE)
Black poisonous smoke is the first sign of fire. It can alert you even before the flames become visible. Or turn into a fatal enemy if left unnoticed.
Ceasefire's smoke detectors use cutting-edge technology to detect the faintest traces of smoke in a home, giving you enough time to get to the nearest extinguisher and defeat the fire.
Dual chamber ionization technology provides the highest degree of sensitivity and reliability.
An independent 9 volt power supply and a low battery warning system ensure that the smoke detector is always in working condition.
The loud 85 dB(A) alarm guarantees to alert you even if a fire breaks out late at night.
FEATURES
Introduction: The highly sensitive Ceasefire Smoke Detector 1LE is equipped with Dual Chamber Ionization Detectors that detect even the smallest smoke particle. The very second smoke is detected, a loud 85db alarm is activated. What's more, being battery-operated, the SD-1LE works even when there's no electricity.
 Sensitivity and Reliability Dual chamber ionization detectors provide a high degree of sensitivity and reliability
 Battery Operated Works on AIR-volt battery, independent of power supply
 Easy Battery Replacement Easy-access battery door makes changing batteries a breeze
 Test Button Allows for regular checks to test alarm functions
 Voluble Alarm Emits a loud, piercing 85db alarm is guaranteed to alert everyone in the vicinity
 High Quality Standards Meets Ul217 standard for smoke detectors
---
We Also Recommend
---